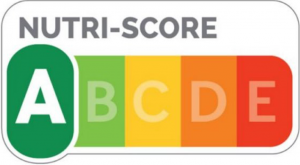 NUTRITIONAL LABELING: NEW NUTRI LOGO SCORE
AGRIBUSINESS-FOOD INDUSTRIES HAVE CHOSEN SINCE APRIL TO INCORPORATE THEIR PACKAGING, A NEW NUTRITIONAL LOGO:
THE NUTRI SCORE.
THE NUTRI SCORE ADOPTS A COLOUR CODE ACCORDING TO THE QUANTITY OF FOODS TAKEN INTO ACCOUNT, THE COMPONENTS IN FAVOUR OF FIBERS, PROTEINS, FRUITS AND VEGETABLES AND THOSE THAT LIMIT THE ENERGY AND FATTY ACIDS SATURATED, SUGAR AND SALT.
STRATUS PACKAGING IS AVAILABLE TO ACCOMPANY YOU IF YOU WISH TO INTEGRATE IT WITH YOUR PACKAGING.
NEED A QUOTE? MAKE YOUR REQUEST ONLINE
A TEAM FOR THE ACHIEVEMENT OF YOUR PROJECTS
NEED FOR ADDITIONAL INFORMATION AND SAMPLES,
CONTACT OUR MARKETING SERVICE AT:
STRATUS.MARKETING@STRATUSPACKAGING.COM