The IML cup
Stratus packaging presents its reusable cup, 100% recyclable and 100% made in France.
We offer a sustainable eco-design solution thanks to its mono-material composition:
IML and PP polypropylene injection.
Did you know?
The IML label fuses during the injection of the cup.
It provides a high quality decoration at a low cost.
This process offers excellent resistance, either with a High Resistance varnish or with a protective lamination.
Thanks to our mastery of the various printing processes, we are able to offer you small and large series:
From 1,000 copies: Digital printing
From 50,000 copies: Offset printing
A communication object in the image of your company, personalised according to your wishes and your graphic charter. It can contain images, illustrations, logos, texts, QR codes…
The decorations can be printed individually using the digital printing process.
For more information, please contact us at contact@stratuspackaging.com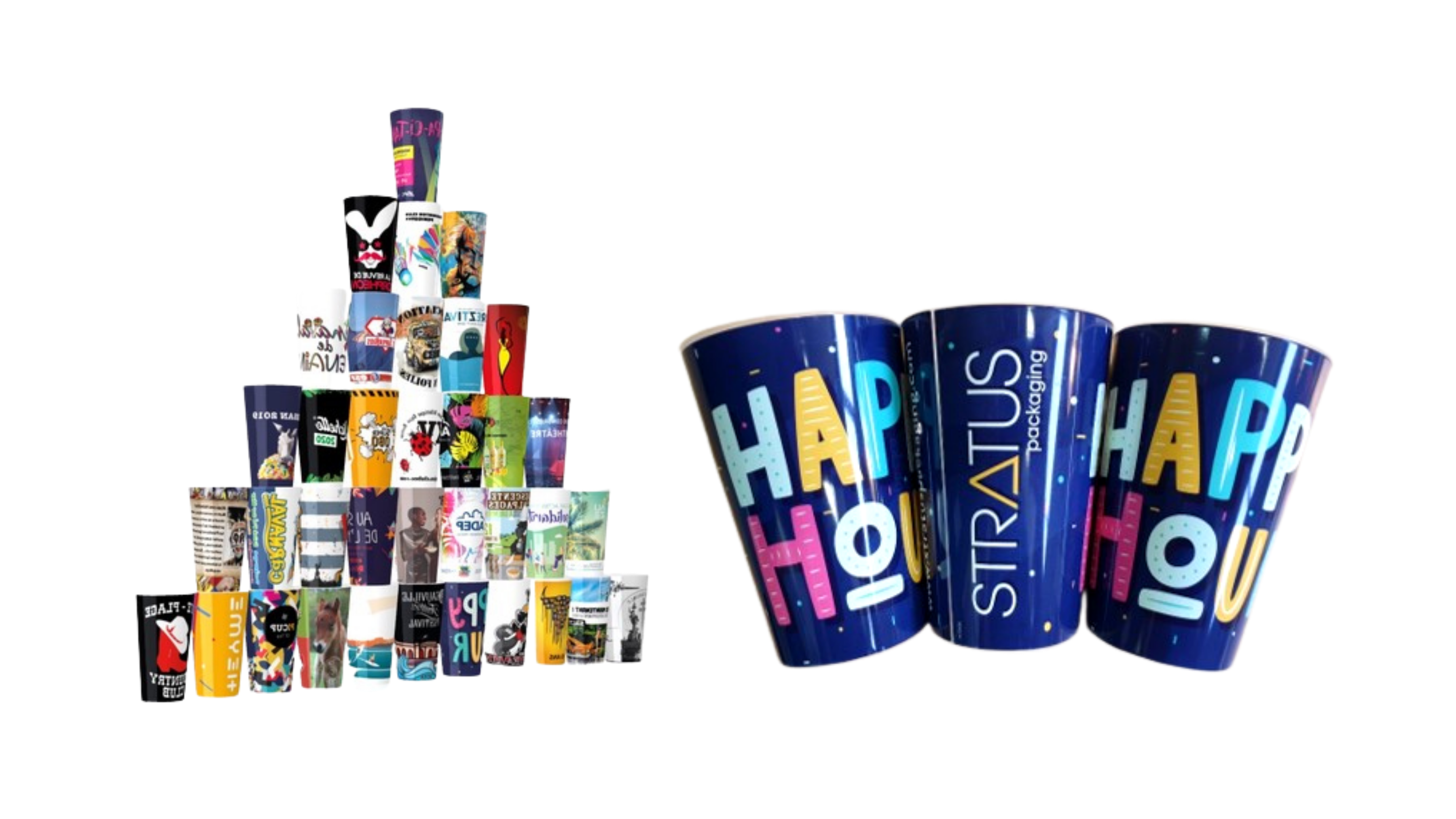 ANTIBACTERIAL / ANTIMICROBIAL VARNISH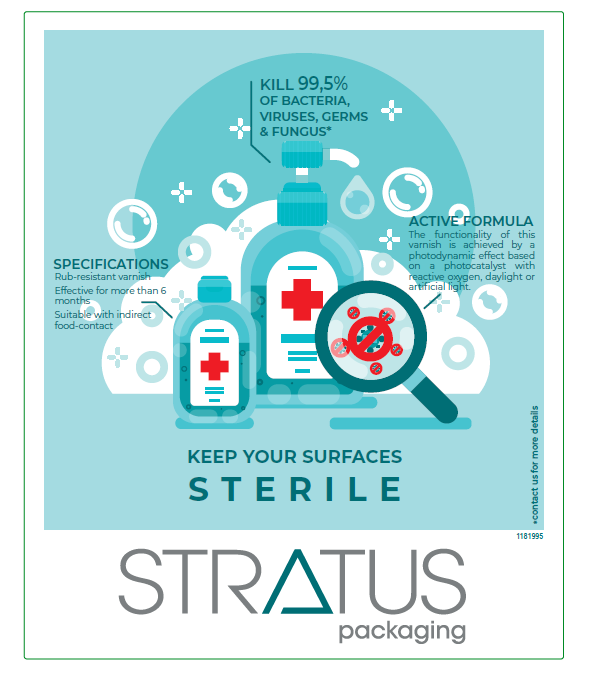 Stratus Packaging offers you the antibacterial, virucidal varnish…for your labels to prevent the risk of transmission of viruses, bacteria, fungi and germs through printed matter.
ELIMINATES 99.5 % OF BACTERIA*, VIRUS*, GERMS*, FUNGUS* (TESTS PERFORMED BY THE FRAUNHOFER INSTITUTE).
CLINICALLY TESTED ACTIVE FORMULA: under the effect of light (natural or artificial), a photocatalytic reaction generates active oxygen that attacks and destroys micro-organisms.
RUST RESISTANCE, COMPATIBLE with applications in indirect food contact (CE10-2011).
NO DEVELOPMENT OF RESISTANCE TO THE VIRUS.
FUNCTIONALITY ASSURED: A PERMANENT AND LONG-LASTING EFFECT (DURATION OF 6 MONTHS).
AVOIDS BIOCIDES AND TOXIC NANOPARTICLES.
NO KNOWN OR IDENTIFIED HEALTH RISKS.
EFFECTIVE EVEN ON DRY SURFACES
For more information and sample requests, please contact us at : contact@stratuspackaging.com