Stratus Packaging launches compostable film for flowpack bags.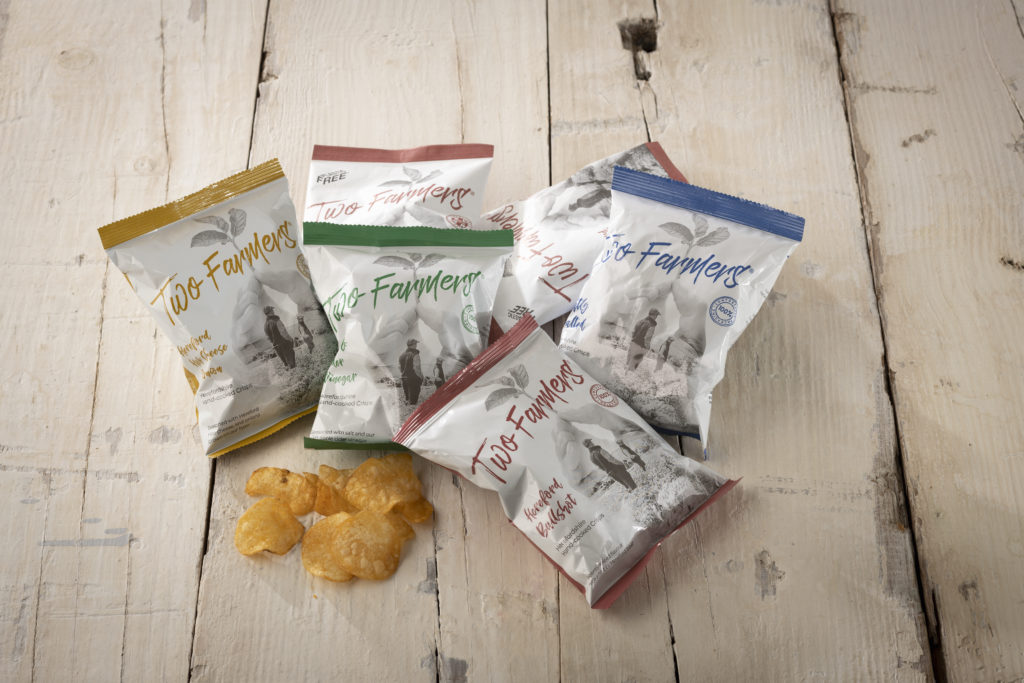 Developed with the British company Parkside, the Park2Nature complex is a gas and moisture barrier. Made from renewable resources, it can be printed in flexo, with water-based inks, or digitally.
Plastic films made from renewable resources are nothing new, not even those that are compostable, or even those that display both characteristics at the same time. But in most cases, the tests to establish their compostability – whether industrial or home use – are carried out by the companies that produce them on virgin substrates . "We've had tests performed on printed films to establish compostability for the packaging as it will be on the market, which is much rarer," said François-Xavier Allilaire, sales and marketing director of Stratus Packaging, about Park2Nature, the film the company is about to launch on the market. The substrate, a three-layer, is composed of virgin paper, available in 25 and 40 g/m² depending on the desired rigidity, NatureFlex, a bioplastic available in metallic or transparent versions, depending on the desired barrier (light, gas and moisture, or gas and moisture only), and a second bioplastic. The latter, which has properties similar to low-density polyethylene (LDPE), is used for its welding properties.
Home Compost Label
The substrate is 100% composed of materials of renewable origin. It is also compostable according to the EN13432 standard, which guarantees its recovery in the industrial sector and at home thanks to the Home Compost label. Park2Nature is manufactured by the British company Parkside, then printed in France by Stratus Packaging, which has obtained from its partner to work on all small runs of compostable packaging and to become the sole distributor of its products in France and Switzerland. "We are primarily targeting the flowpack markets in the food industry, for example the overwrapping of meat trays, but also dry products, such as confectionery or cereals," explains Stela Soler, market manager. To ensure better compatibility with these sensitive products, Stratus Packaging prints the substrate in flexo, using water-based inks, which are then dried with hot air to avoid the use of photoinitiators. Produced by Sun Chemical, these inks are compostable.
HP Indigo 20000
Equipped for more than a decade with HP Indigo digital presses, including a 20,000 press, ideal for printing wide web widths, Stratus Packaging is currently evaluating the possibility of printing the substrate with this technology, which is ideal for small and medium production runs, but provided that compostability is maintained. On a theoretical level, this is possible. "The Michelman primer for HP 20,000 has just been TUV certified and the inks were already certified in 2019, but now the certification body needs to test the entire product – the laminate, primer and inks. This may take a few more months," says François-Xavier Allilaire. To be continued…
Credit: Tiziano Polito for Emballages Magazine – Published on 25/09/2020 at 09h00