TO GROW,
IS TO GIVE OURSELVES
A NEW VISION OF THE FUTURE
Stratus Packaging has taken a major strategic step.
Since 13 December, the group, one of the European leaders in self-adhesive labels, sleeves and IML, has taken over Koch AG, a Swiss specialist in self-adhesive labels since 1928.
COMPLEMENTARY KNOW-HOW
For Isidore Leiser, founder and CEO of Stratus Packaging, this acquisition is in line with "our ambition to build a reference group in all printing solutions, while benefiting from Koch AG's historical know-how in high quality finishes". Thomas Borter, current head of Koch AG and now CEO of the Swiss subsidiary, is "certain that our complementarities will give a new dimension to the Stratus Packaging Group.
This transaction will allow Stratus Packaging to pursue its strategy of becoming a global player in the adhesive label industry.
EUROPEAN AMBITION
Stratus Packaging, which is already present in Switzerland, is strengthening its position there and, with Koch AG, is gaining a strategic base for supporting its European customers. And the Stratus Group does not intend to stop there, since according to its CEO: "We remain attentive to all opportunities that would allow us to offer our customers the widest and most complete range of solutions".
THE STRATUS PACKAGING GROUP
With a turnover of more than 60 million euros and a workforce of more than 350 people, Stratus Packaging is becoming a key player in the adhesive label market in Europe.
Stratus Packaging has built a coherent industrial group in flexo and digital printing. The group is present throughout the country with 7 production sites. In Switzerland, it now has a brand, Koch AG, with a very strong reputation, and an industrial site with a modern production tool in flexography and digital printing, offering numerous high-quality finishes.
From design to manufacturing, Stratus Packaging offers a very wide range of solutions, from adhesive labels to shrink sleeves and IML, to its customers in the food, hygiene and beauty, cosmetics, pharmaceutical and industrial sectors, etc.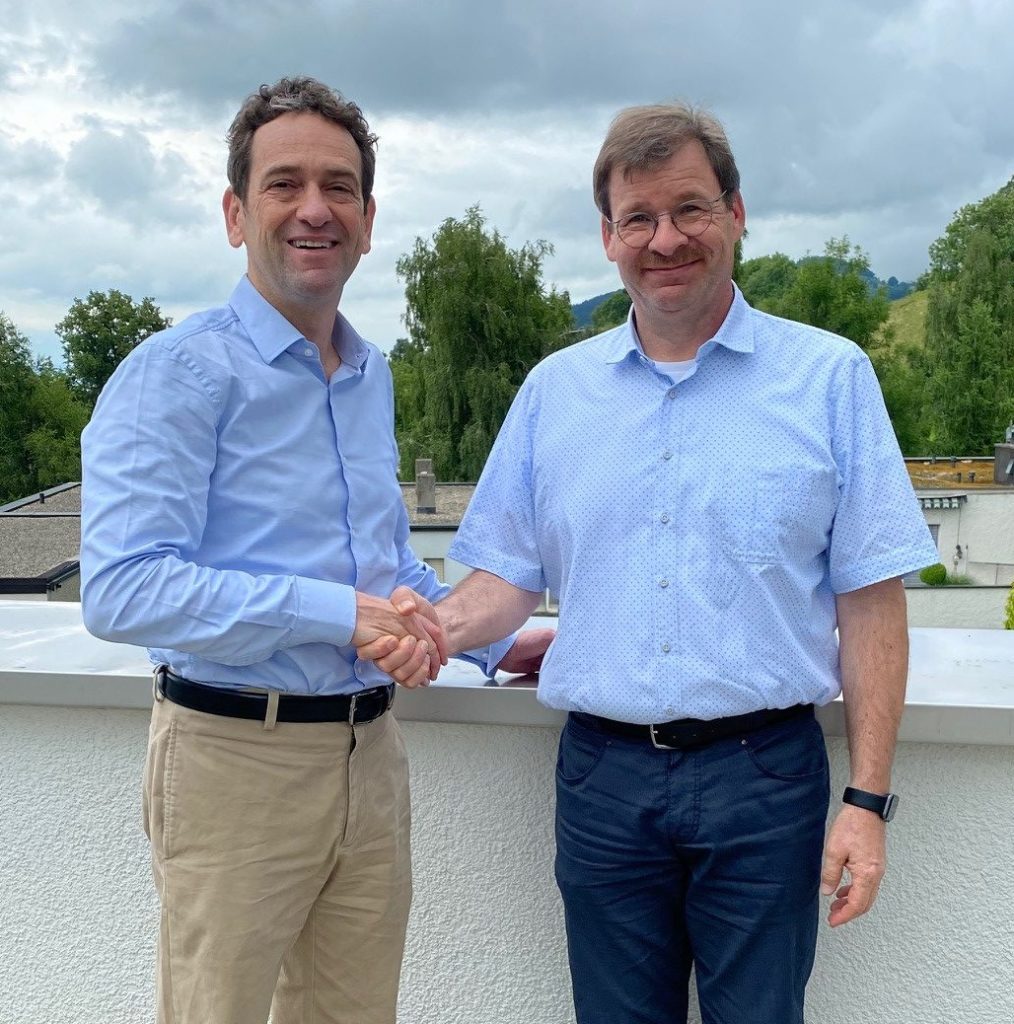 Isidore LEISER, CEO of Stratus Packaging Group and Thomas Borter, CEO of Koch AG

                                                                           www.stratuspackaging.com – www.koch-etiketten.ch