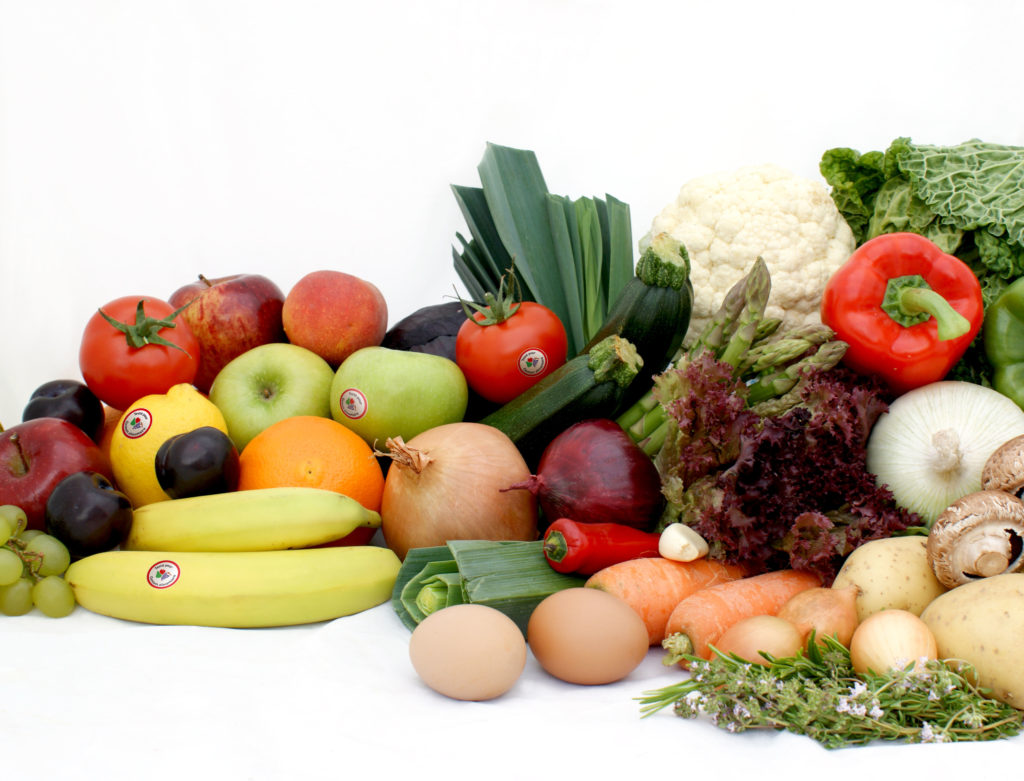 Labels are composed of different layers, all of which must be suitable for food contact. This constraint no longer exists if the container on which the label is sticked is made of glass or has  with a specific barrier.  However, in the food industry, it is important that inks, varnishes, substrates and adhesives comply with standards.
The biggest challenge for companies in this sector is still inks. Indeed, the composition of inks and varnishes migrate spontaneously through paper, cardboard or plastic packaging, and there is a risk of contact with food, which leads to a major health problem.
Food security is the subject of many debates. It is necessary to take care that consumers are not exposed to the consequences of uncontrolled industrial processes. It is generally forbidden to print inks in direct contact with food products. Regarding indirect food contact, ink components should not be included in the EuPIA (European Printing Ink Association) exclusion list. UV inks must also be certified as low migration.
It is the job of the printer to offer printing processes with inks and substrates that comply with EC10/2011 and EC1935/2004 regulations. To do this, he must keep in touch with the packer who will provide him with specifications listing the conditions of packaging and conservation, use and storage of the labelled product.
The responsibility for the conformity of the product (according to the standards in force) is the responsibility of the manufacturer or company offering the product on the market. The printer is only one step in the chain and must be able to certify compliance with the applicable regulations based on the information that has been brought to its attention.
Vegetable-based inks and food contact
There are two types of inks on the market: mineral inks coming  from petrochemicals and vegetable inks made from vegetable oils (actually containing between 50 and 80% of substances of vegetable origin).
These vegetable oils are produced with the same plants as for bio-fuels: rapeseed, flax, soya, sunflower, corn, etc., but also with palm oil, which raises the problem of massive deforestation and intensive cultivation. Their production can also be extremely polluting, as it can release nitrates, pollute rivers and contribute to the greenhouse effect.  In addition, these plants can compete with food production. How can we be sure that producers do not use chemical fertilizers, herbicides, fungicides, insecticides, growth regulators or intensive irrigation? In these cases the ecological benefit gained on the one hand would be lost on the other.
We can logically assume that an ink made from vegetable oils will be more suitable for food contact than an ink made from petrochemicals. However, there is no possible correlation between the concepts of vegetable-based inks and inks suitable for food contact.
Initially, it is not possible to have an ink that is 100% vegetable because the pigments that represent 15% to 20% of the mixture are never of vegetable origin. In order to avoid confusing our customers, we prefer to call them "vegetable-based inks". The main difference between a conventional ink (of mineral origin) and a vegetable-based ink is the vehicle (thinner), which makes up about 70% of the formulation. Vegetable-based offset inks are used when the inks do not contain mineral oils as thinners, but only vegetable oils (soybean oil, linseed oil, etc.). Pigments and dryers, although biodegradable, are still synthetic, non-renewable products.
Also, biosourced inks may contain traces of GMOs depending on the continent of origin of the oils, which does not comply with the regulations in force.
To be compatible with direct or indirect food contact, vegetable-based inks must have the necessary approval. Some suppliers even speak of low migration vegetable-based inks for printing packaging in indirect contact with food.
Our solutions
Research by ink manufacturers has led to the creation of these new " low migration " compounds. They are most often composed of very long molecular chains, preventing them from moving easily and therefore migrating through a package if they have not been sufficiently cross-linked (dried).
Now, a series of inks meeting these new standards can be offered without losing the basic standards of light fastness, colour range, low odour, etc.
The most common solution is the use of low migration UV inks. There is no difference in compliance (or even more risk of food contamination) between a vegetable-based ink for food packaging and a low migration UV ink. For digital printing, HP also offers low-migration digital inks.
Today, the majority of our sites use certified low-migration inks to ensure consumer safety. In addition, two of our sites have received BRC/IoP certification (safety and hygiene certification for food and non-food packaging).
Stratus Packaging Group's goal is now to constantly use new inks to offer our customers the possibility to achieve the highest level of safety.
If you have any questions or requests for samples, you can contact us at marketing@stratuspackaging.com or by clicking on the link on the right to access our contact page: click here.