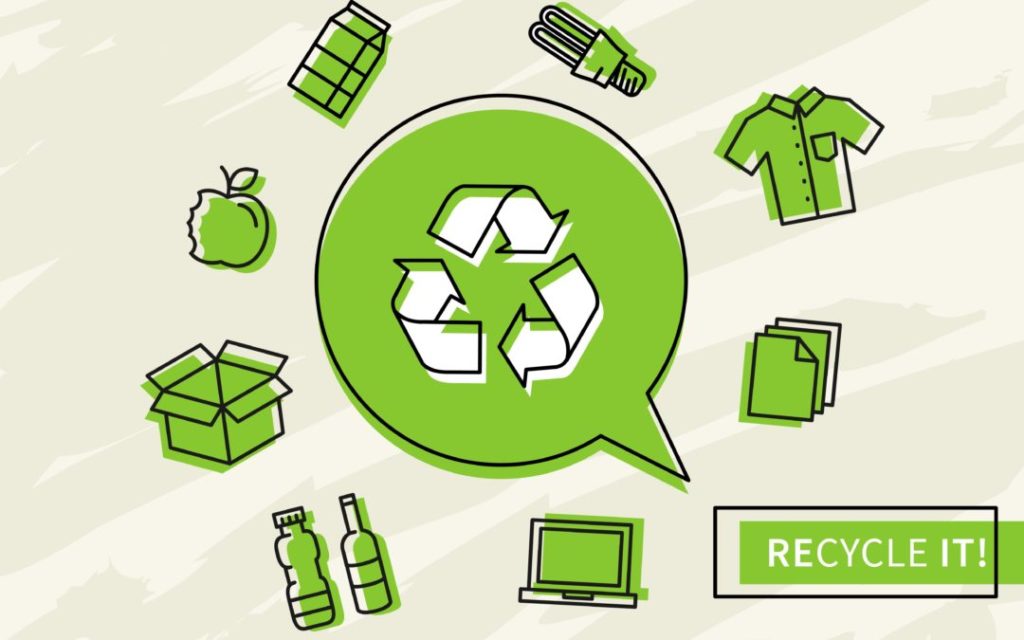 "A product qualified as recyclable when it can, at the end of its life, be reintroduced into the production cycle in place of some or all of the new raw material normally used to make a product. Recycling therefore makes it possible to give packaging a second life while preserving our non-renewable resources. Thanks to recycling, 1.6 million tons of CO2 are avoided each year in France.
With more than 89% of French people declaring that they sort their packaging, recycling has become a real everyday gesture for consumers. As a manufacturer, it is therefore essential to facilitate their recyclability.
What are the rules to be applied to optimize the recycling of its packaging and labels?
Recyclability of labels
In the recycling center, labels are generally not a problem.
When a container with a label arrives at a recycling centre, the challenge is to separate the label from its support during the floatation bath process (hot water or hot water + soda ash). The aim is to recycle only the container in order to obtain a better quality recycled material.
With a "wash off" or "washable" glue, synthetic labels (with a density greater than 1; for example: PET) or paper labels can be separated and set aside at this step. However, be careful with paper labels that could defibrillate.
Labels that have been set aside in the float step are then energetically valorized. Those that cannot be separated will remain on the container but will not prevent its recyclability and will impact the "grade", the selling price or recovery price of the recycled material.
Mono-material: is it a good idea?
During the recycling process, it is preferable to separate the container from its label in order to recycle them separately and obtain a recycled material of the best quality. However, the flotation separation process may become less efficient when the container and label are made from the same material. In this case, they have a similar density and the "wash-float separation" process cannot distinguish the label from the container.
For PE or PP containers, in order for the label to detach more easily during the floatation stage, the adhesive used must be a water-soluble, residue-free adhesive. On the other hand, it is better to use non-washable and low migration inks that will remain fixed on the label without risk of bleeding in the washing water.
In the case of a "PE label + non-washable glue + PE backing" or "PP label + non-washable glue + PP backing" configuration, recyclability is always possible. However, as the label cannot be removed, it will be recycled with its backing. The glue and the label will have a negative impact on the recycled material (its selling or recovery price) depending on the printed surface.
All these recommendations are based on our knowledge to date and are subject to change. We do our best to publish regular articles to keep you informed of new developments in the packaging market.
If you have any questions or would like to request samples,you can send us an email at marketing@stratuspackaging.com or please click here.
Source: CITÉO – March 2020